Corfu Island
Corfu (Greek: Κέρκυρα, Kérkyra, Ancient Greek: Κέρκυρα or Κόρκυρα; Latin: Corcyra; Italian: Corfù) is a Greek island in the Ionian Sea. It is the second largest of the Ionian Islands. Its north-eastern coastline lies off the coast of Sarandë, Albania, from which it is separated by straits varying in breadth from 3 to 23 km (2 to 15 mi), including one near ancient Butrint, while the south-east side of the island lies off the coast of Thesprotia, Greece. The island is part of the Corfu Prefecture and includes twelve of the sixteen municipalities or communes in the prefecture and communities of Ereikoussa, Mathraki, Othonoi, and Municipality of Paxoi, which are all separate islands.
Corfu Info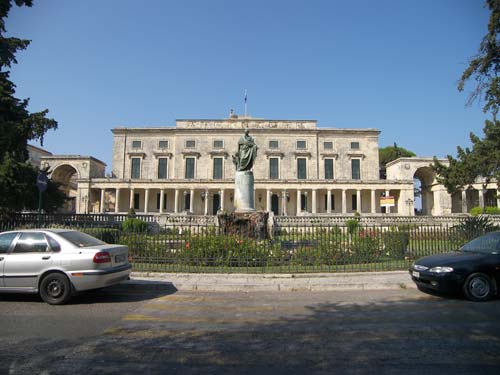 Corfu or Kerkira since prehistoric times by descriptions in Homer's "Odyssey" known. Homer describes Corfu as a rich island, ruled by the King of the Phaeacians, Alcinos. His daughter Nausica found, while she was playing with a friend on the beach, Odysseus who waded ashore after a shipwreck.
The name "Kerkira" comes from an ancient legend of the nymph Kerkira, the daughter of the river Asopos. The nymph Kerkira was abducted by the god Poseidon, from their union is Phaecas, founder of the Phaeacian.

Throughout the centuries, Corfu has a colorful story with ever-changing occupation. (The siege of Corfu 1716)
Particularly large influence on the architecture, culture and intellectual life of the island had the Byzantine and the venecian era: The narrow cobbled streets between the old forts, the Campiello, the colorful life of these periods are omnipresent. (Corfu Town - Liston View)
The French and British occupation owe Corfu the important monuments, squares and parks. The Austrian Empress Sissi had built her country home, the "Achilleon" on Corfu.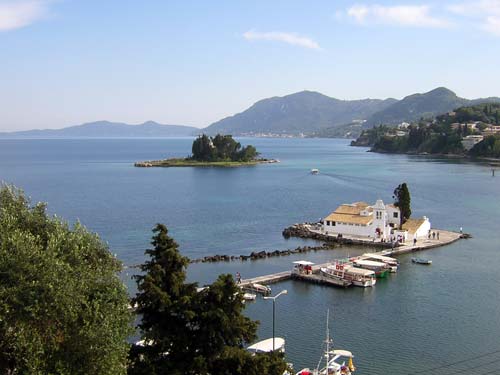 Corfu is one of the most scenic islands in the Mediterranean. It is also called the "ever green island" because of their rich, varied throughout the different seasons-long vegetation. Olive and cypress trees, oranges and lemon and almond trees under a mostly blue sky, dominate the colors of the island.
Mountain ranges alternate with layers, old mountain villages, surrounded by the blue Ionian Sea, the lush green of the plants and everything in the unique light of the Ionian doesn't pay no monotony and help to "let your soul".
Because of its geographical location Corfu has a particularly mild climate throughout the year. An ever constant sea breeze makes the summers not as hot as on the mainland, the short winter is like spring in Western Europe.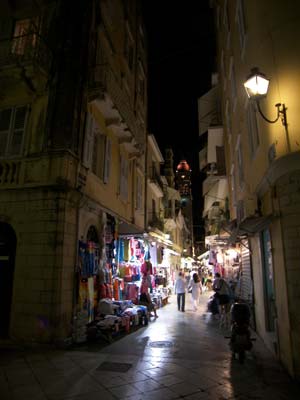 With the rise of mass tourism the late 70s, numerous tourist centers in close proximity to the sea grew up and offer the diverse range of water sports, entertainment and shopping. There are also - albeit few - still undeveloped beaches and coves. On beaches Corfu has to fine sandy beaches, rocky and pebbly beaches.
Corfu has something for everyone all year about a comprehensive program. Museums, galleries, art openings, clubs, events, festivals, sailing, hiking, cycling, horse riding etc.
Corfu Walking Routes -Trail Map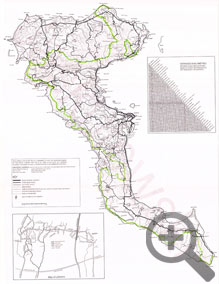 Corfu Walking Routes
(Click to enlarge)
Corfu photos